May 9, 2018
I've been a huge fan of Sola and Sam for AGES, so when Sola contacted me about doing a shoot together I went a little fan girl crazy! She has this amazing knack of giving the Pacific Northwest that golden summer glow all year round which let's face it, is something we all need to see!
Her initial message said 'let's do something colorful and fun' and it took me all of five minutes to come up with this mood board!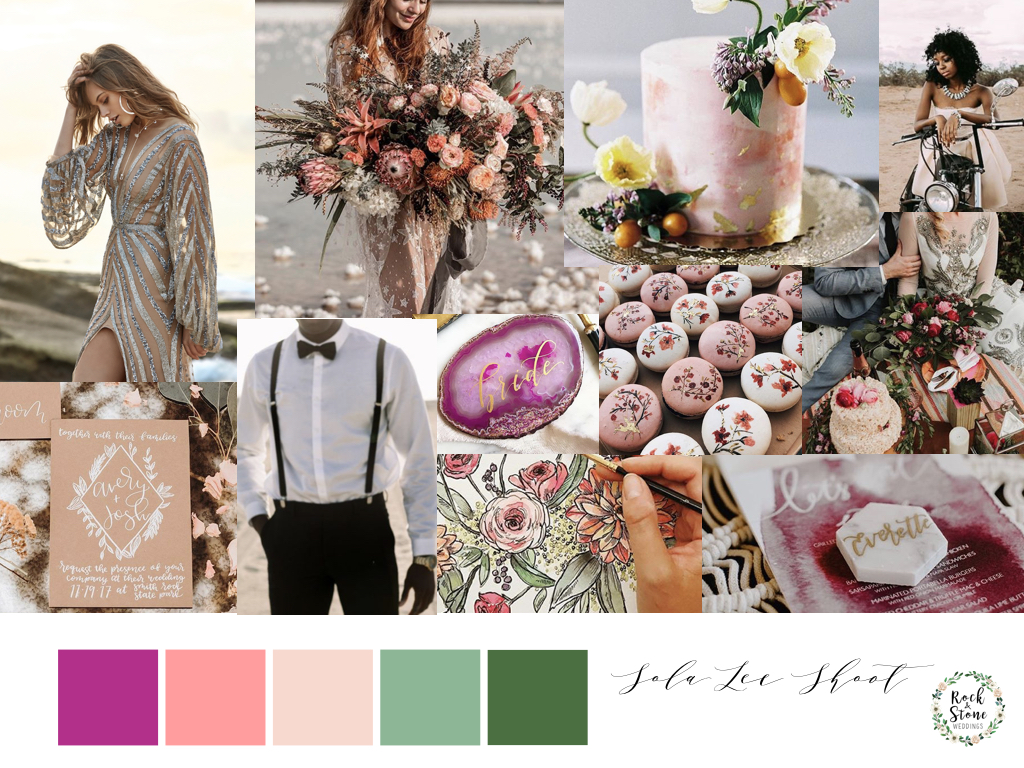 I posted it on my IG stories asking if anyone was interested in being part of the shoot and the response was pretty incredible! Within days we had a dream team of vendors on board.
I'd never actually been to the WA coast before so I was super excited for the trip.. also, this British chick is a little bit obsessed with Twilight so driving through Forks was all kinds of cool.. Don't judge me, I bet you Harry Potter fans get all gooey over English wizard things! Highlight of the road trip?! A motel with the sign 'Edward Cullen slept here'!
The journey took rather longer than planned after a flood closed the main road in, and sporadic showers were making me feel a little downhearted for the tropical beach theme, but as it turned out, the weather gods smiled on us because when we got to the coast it was beautiful.
Shane from Diamond Events Floral found the coolest piece of driftwood on the beach which he turned into a show stopping ceremony backdrop, and the rest was history… see all the magic here.