January 25, 2018
'Tis the season when wedding planning is in full swing for lots of couples. It should be a joyous and fun filled time, basking in your engagement bliss and working towards a major milestone in your relationship. All too often though it can turn out to be far more stressful than you ever imagined, and no doubt there'll be moments in the midst of it all, where you wonder if it is really worth all the pain! That just makes you perfectly normal! Like changing jobs and moving house, wedding planning can turn out to have a pretty big effect on the status quo. So, to help you stay sane, I'm going to address some of the major causes of stress and how to deal with them!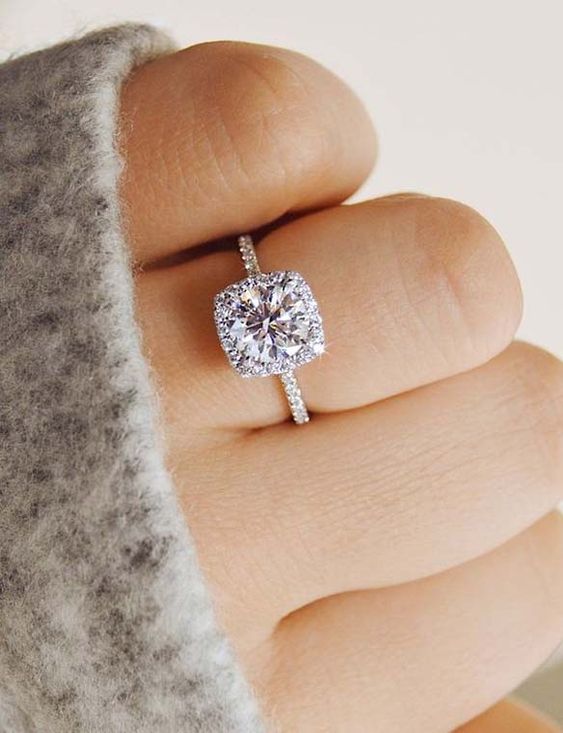 Budget
This is often the first bone of contention for many couples. Whether you've been dreaming of your wedding day since you were a child, or are new to this, you probably already have a preconceived idea of how you want your wedding to go down. We're bombarded with images of the 'perfect day'; movies, tv shows, personal experiences, wedding blogs and social media have all played their part. When you start to investigate costs and realize that some of your dreams are entirely out of your budget it can feel pretty disheartening. So what's the answer?
Be honest. Sit down with your partner and be honest with each other about what you can afford and what you're willing to spend. Set the money aside or work out a savings plan that gets you where you need to be. There is no right or wrong amount of money to spend on a wedding, this is personal to the two of you.
Be realistic. Yes, you might have fallen in love with a celebrity wedding, but let's face it, most of us aren't celebrities. Just as you can't afford the rest of their celebrity lifestyle, a replica wedding is probably not on the cards either! And you know what, that's ok! It really is possible to throw a beautiful, unique and special wedding on any budget.
Plan for contingency. You've no doubt heard everyone say 'you set your budget at x, but you always go over'. You don't have to! Accept that there are hidden costs you haven't thought of, whether it's an alcohol license, bridesmaid & groomsmen gifts, rings, or a videographer and leave a contingency fund. It can be really easy to overspend on the venue, which is generally the first decision you make, and then discover you can't cover the costs of everything else you want. So, before even start looking at venues define your budget and make sure you know where all the money needs to go. If you have a Wedding Planner they will help you with this, otherwise there are lots of great resources available, like this free budget calculator from The Knot.
Families
Oh families… we love them, we hate them, but we're stuck with them! Whether it's worrying about how your divorced parents are going to be in the same room without throttling each other, dealing with the absence of a loved one, or not reacting to those 'oh darling, you're not really going to wear your hair like that are you?' comments, I can almost guarantee that at somewhere along your wedding planning journey there will be tears from someone! So what to do?
Be patient. Remember that most of the time, those criticisms and suggestions come from a good place. Your parents have probably been dreaming about your wedding day too and it's only natural that they have a few ideas! Nowadays, as more and more couples are funding their own weddings this unsolicited advice can feel a lot like interfering! Breathe, smile, count to ten, open some wine… whatever your best coping mechanism is, employ it! Above all, remember it's probably not worth fighting over!
Break the 'rules'. Maybe you always envisaged your wedding one way, but it's ok to change your mind. Whether that's eloping to your favorite mountain top, doing away with a top table, having your Mom walk you down the aisle or a myriad of other options, design a day that works around whatever your particular set of family circumstances. The best part about modern weddings is that there is so much less pressure to conform to traditions and it's absolutely ok to pick and choose the ones that work for you.
Style
Boho, boho luxe, rustic, rustic glam, urban…. Argh! The list goes on… and honestly who can even keep track! After a week of Pinterest, Instagram and Weddings Blogs it can be easy to feel completely frazzled and under pressure to pick your style or wedding colors… but you don't have to pick a Pinterest prescribed them or color palette.
Just be you. The only style your wedding needs to reflect is yours. Choose things you love and no doubt they will go together, and if they don't, then that probably reflects your mismatched eclectic tastes and that has a cool all of it's own! Exploring all the options is one of the most fun parts of planning for lots of people, enjoy it, but don't overthink!
Choosing Vendors
For many people, choosing a venue, photographer, planner and the like, can be one of the most difficult parts of planning. I know first hand that there are a lot of incredible, talented and lovely people in this industry but that doesn't mean that each of them is necessarily right for you. The most important thing?
Pick people you love. Find vendors you have a connection with and get a good vibe from. Go with your gut. You want people who are going to feel like part of your wedding, people who feel like your friends, hell, hopefully people who become your friends. If you don't get a good feeling, don't book them, even if you love their work.
Guests
So you're getting married and you're inviting all the people you love right? So, why does it feel so hard! From the friend that ghosts your invite, to the one who asks if they can bring that guy they hooked up with the week before, to that long lost aunt that your mom just has to include, or to the 30% who just never bothered to RSVP… the list goes on. I even know one Bride who's cousin asked if it was ok to wear her wedding dress to the wedding, adding that she would get it shortened first! How do you handle that?!
Empathize. I mean, I always try to see the best in people. That friend that wants to bring her hook up is probably not thinking about the $50 you've got to pay for a stranger's meal, she probably just doesn't want to go to a wedding alone. The people who haven't RSVP'd don't not care about you… just, life. It can be so easy to take things to heart when planning your wedding, and feel hurt that people aren't treating it with as much importance as perhaps you treated theirs, but 9 times out of 10, they mean well. I mean, if they weren't the type of people who generally meant well, they probably wouldn't have made your guest list in the first place. Trust me, on the day, all those little annoyances will fade away and you'll feel so happy to be surrounded by the people you love, and who love you.
Fiance feuds!
Now, with all the above mentioned stress going on, there is just no way that it is not going to have an impact on the two of you, and if it doesn't, man, you two are definitely soul mates and I bow down at the altar of your relationship! But for the rest of you, I just want you to know that having a few fights along the way is totally normal, but here are a couple of suggestions for preventing the feud turning into a full scale war!
Take a night off. Or a weekend, or even a week, or whatever you need. Just agree not to talk about the wedding for a set period of time, go on a date, watch a movie, go for a hike, whatever it is you love to do. Just give yourself a break from wedding related chat and decision making and let your relationship simmer back down to it's happy place!
Give a little, or a lot. In one of our pre marital rows my husband said 'compromise means neither person being happy'. This was interesting, because compromise had always seemed to me to be about finding a way that you could both be happy! The more I thought about it the more I saw his perspective. I wanted an old friend to play an acoustic set through the meal and he HATES acoustic singers. He either played or he didn't. There wasn't a middle ground. I wanted calligraphy on the invites, he hated what he called 'girly writing'. On either of these items there was no compromise as such. Eventually he understood that having my friend play was something really important to me and let it go. He was even heard, to rather begrudgingly say, that he thought he was really good! And I let the invites go… we ended up with a simple and modern letterpress design that we both liked. So it was a compromise in the end. We just needed to step back and look at the whole picture rather than trying to meet in the middle on each and every decision. You will both have things that are more or less important to you, try and understand those areas and be prepared to pick your battles!
Lastly, just remember why you're doing this. It's about marrying the love of your life. In the grand scheme of things none of the other stuff really matters. Happy wedding planning xoxo