December 4, 2017
Ok, I'll admit it, my decorating & craft obsessions extend well beyond weddings! Any event or holiday provides ample opportunity for me to get excited about a little styling! I've spent the past few weeks scouring all my favorite stores for holiday decorations, but man, it can get expensive! So rather than splurge on the pompom garland I saw in Anthropologie I decided to make my own… it was surprisingly easy, and effective… although I'll be happy not to see a pompom maker again for a while!
Here's the finished article hanging in my dining room and I have to say, I kind of love it so below are the details so you can make your own..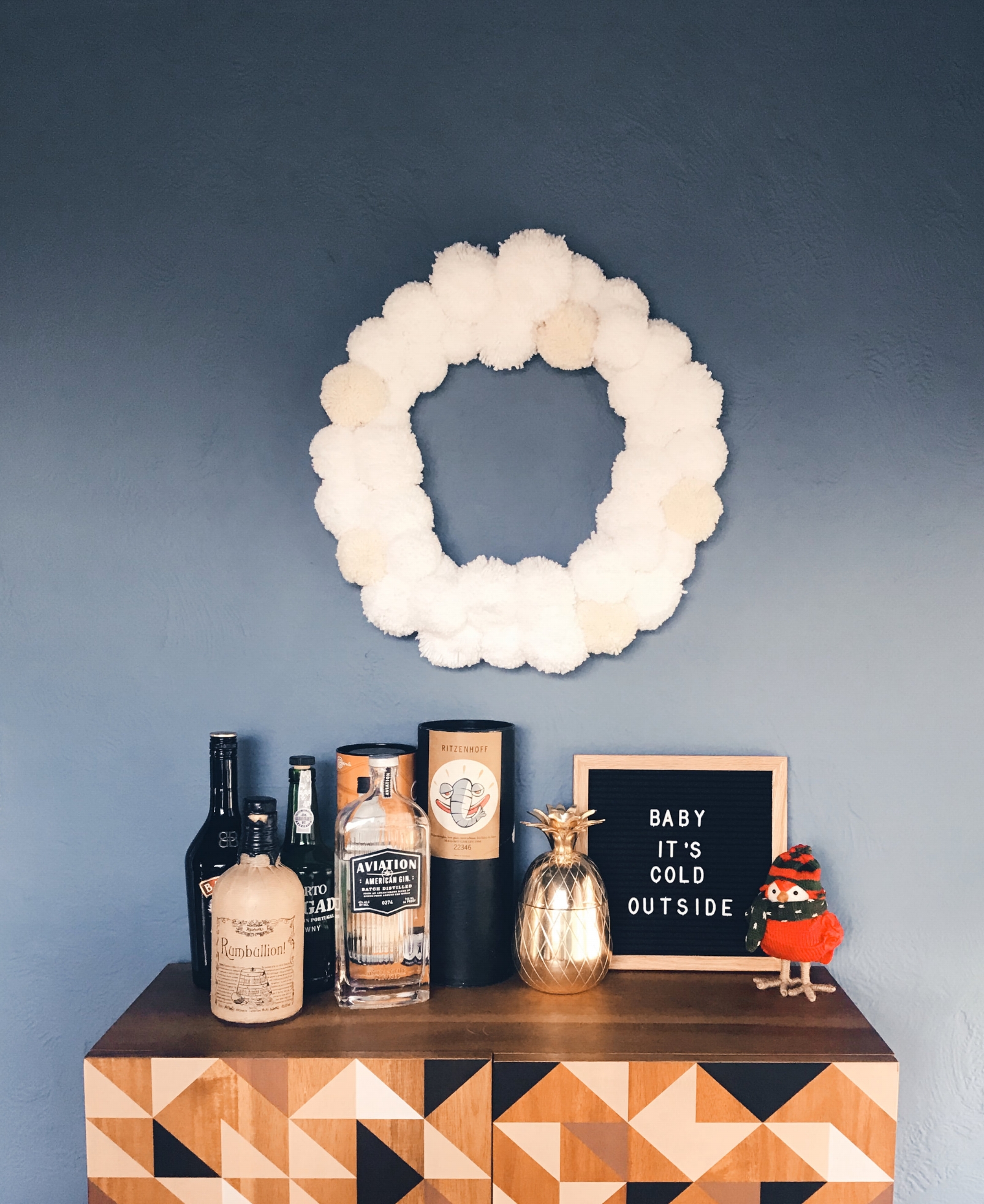 What you'll need
Pompom makers in various sizes: I used these Of course you can go old school and use circles of cardboard but pompom makers definitely make it all a bit easier!

Yarn – mine came from Michaels and was $9.99 for a 1lb which was all I needed to make this

Scissors

A metal ring – this one was 30cm diameter from Michaels
I used this tutorial from the awesomely named Wool and the Gang
It was super simple, if a little time consuming, but with some wine and your favorite holiday movie a totally enjoyable experience! Happy Holidays!